Volunteer for us
Volunteers bring a wide range of skills and experiences to Hansel which helps us to provide activities and services to assist people with additional support needs to make the most of life each and every day.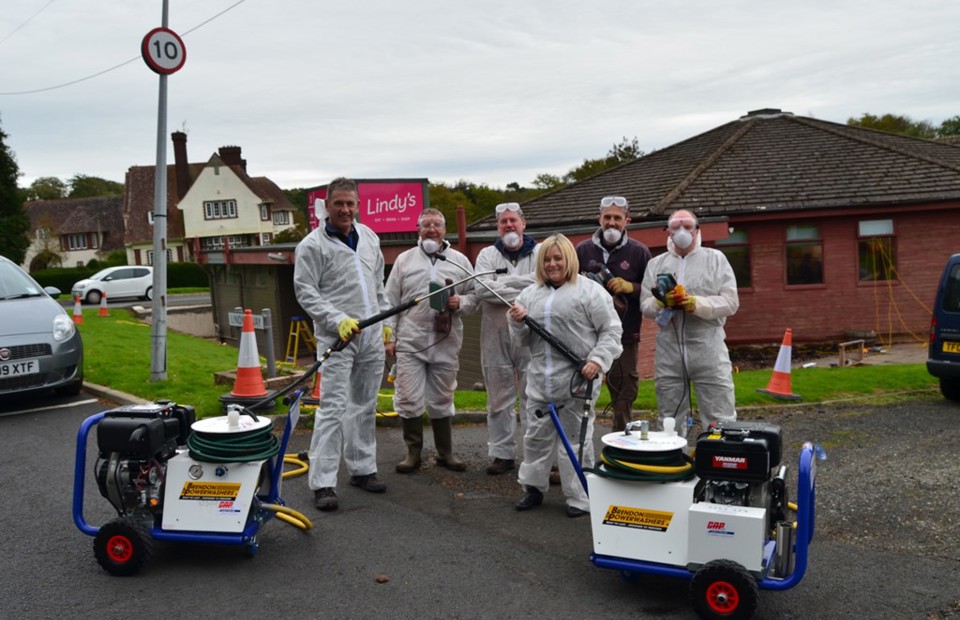 Benefits of volunteering
Volunteering is one of the most rewarding things you can do. Thinking about how you want to benefit from volunteering is a good starting point to finding the right opportunity for you.  Everyone has their own reason for volunteering, their own skills and experience to share – whatever your reason we are truly grateful to each volunteer who gives their time freely in support of the work we do. 
Gain confidence. Volunteering can help you gain confidence by giving you the chance to try something new and build a real sense of achievement.
Make a difference. Volunteering can have a real and valuable positive affect on people, communities and society in general. Many people volunteer to give something back to their community by using their professional and personal knowledge and skills to help others.
Meet people and be part of a community. Volunteering can help you meet different kinds of people and make new friends. Volunteering can also help you feel part of something outside your friends and family. It can help you feel valued and part of a team.
Learn new skills. Volunteering can help you learn new skills, develop existing skills, gain experience and sometimes even qualifications which you can add to your CV.
Take on a challenge. Through volunteering you can challenge yourself to try something different, achieve personal goals, practice using your skills and discover hidden talents.
Have fun! Most volunteers have a great time, regardless of why they do it. Volunteering allows you to spend quality time away from your normal routine in a structured way, helping to keep you busy and healthy.
Just want to help out? Looking to learn new skills? Keen to meet other people? Ready to make a difference? Volunteering can help you do it.
Hansel truly values the support of all our volunteers, whether they have a little or lots of time to give.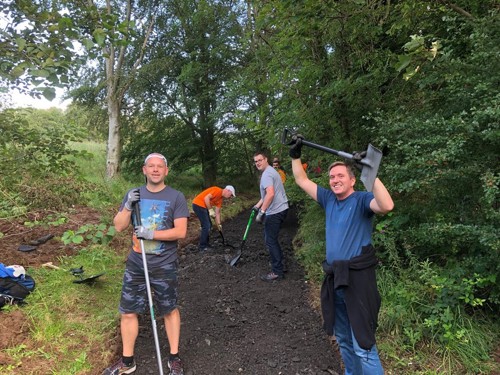 Volunteer roles at Hansel
Volunteers are involved in many different areas at Hansel and help out on a regular basis, usually once a week for approximately two to four hours, although this varies depending on the role. The commitment and reliability of our volunteers allows us to provide a wide range of services to the people we support.  Although COVID has restricted our volunteers at present, as restrictions ease we look forward to welcoming volunteers into the following roles:
Driving – volunteer drivers assisting with our 3e deliveries and activities or outings with the people we support
Delivering workshops or classes – helping to provide a wide range of interests for people supported by Hansel to take part in including baking, music, gardening, dance, arts and crafts
Assisting with group supports and activities – providing an extra pair of hands to groups on social outings and during activities to ensure they have the best time possible whilst being supported by Hansel
Maintenance – helping to maintain our portfolio of properties and extensive gardens at Broadmeadows
Fundraising – assisting in the preparation and running of events, with collection cans and other fundraising activities
Helping with events – by supporting the Hansel team in the running of events or by speaking on behalf of Hansel at public events to raise awareness and improve understanding of what we do
We would love to hear from you if this strikes a chord and you have a real passion for making a positive difference to other people's lives.
Volunteer vacancies - We don't have any volunteer vacancies at present but please check again soon.
Read more about us, the services we offer and our vision, mission and values here.
Charity Partner Volunteering
Our charity partners help us in many ways from supporting our work through donations and gifts to engaging their employees to fundraise or volunteer for us or choosing Hansel as their charity of the year.
Many of our charity partners have helped out by volunteering for ad hoc projects, for example, painting our tea room, Lindy's, and improving our woodland walk.
To find out how you can become our charity partner please call us on 01563 830340