Loudoun Musical Society get in Harmony with Hansel
08 February, 2023
We are delighted to be the beneficiary of a forthcoming concert being held by Loudoun Musical Society. The concert entitled "LMS: in Harmony with Hansel" will take place on Friday 3rd March at 7.30pm in Kay Park Parish Church, Kilmarnock.
The concert will include a selection of music to reflect the vision and values of Hansel with Rev. Jill Clancy compering the evening. Tickets for the concert, priced £8, are on sale now and can be purchased online at www.tinyurl.com/LMSHansel
Stephen McIlwraith, Vice President, Loudoun Musical Society said that "Loudoun Musical Society are delighted to be able to support Hansel by putting on a concert in aid of this wonderful cause. We are always looking for ways we can use our talents to promote musical theatre in the local community and support local causes. Hansel is a charity whose mission of empowering everyone to feel included is closely aligned to our own charitable aims and so we are excited to be able to support this charity as they celebrate a momentous 60 years."
Everyone at Hansel are extremely grateful for the support of LMS once again. LMS are long-standing supporters of Hansel and the concert will showcase the exceptional talent of the cast. 
Tickets can be purchased here: www.tinyurl.com/LMSHansel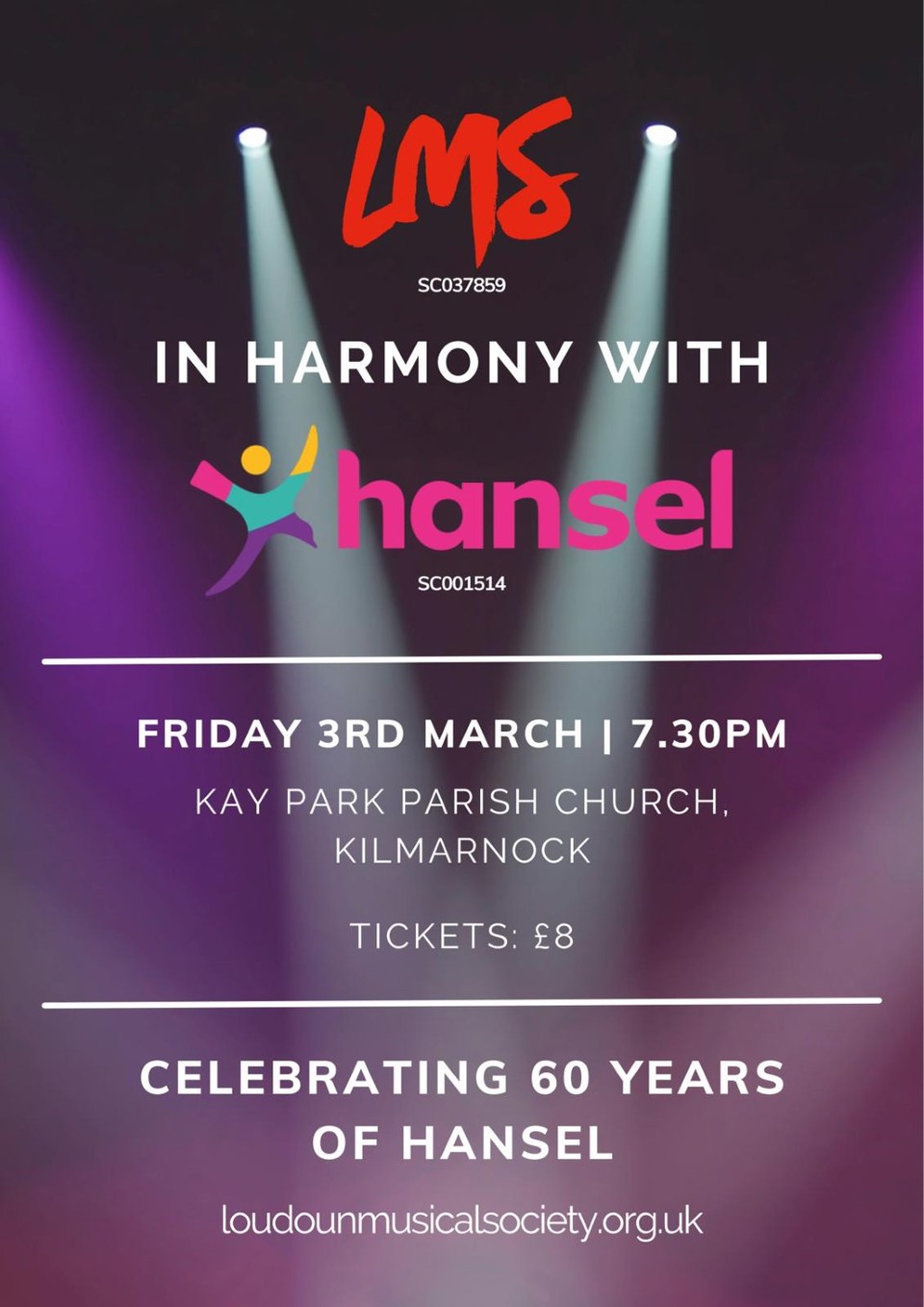 Find out more about working at Hansel at our January recruitment events
Previous
Duvet Cleaning Special Offer at the Hansel Laundry
Next